When most people think of dahl-beck electric they most likely think of our repair reputation, but we also have a fine reputation for supplying our customers with new equipment. Our superior buying power allows us to quote you the lowest possible prices and our experienced sales and service force ensures your new equipment is properly matched to your particular application. If for some reason our price is not low enough to obtain your business, please give us the opportunity to come off our number and save you money.
Whenever possible we like to give our customers the Repair vs. Replacement option. This allows you to decide which makes the most sense for your application, time-line and budget. In many situations after a motor has been sent to us for repair it is discovered to have more problems than first thought and would ultimately cost more to repair than replace.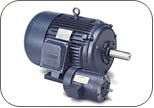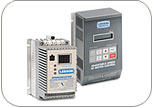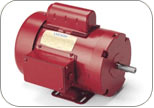 In these cases we declare the motor "Beyond Economical Repair" and quote a replacement motor to our customer. However, it must be noted that there are literally a million different motors out there performing a million different duties and unfortunately most are not readily available. Often the long delivery times associated with new equipment dictates which route the customer will choose.
These days it seems we live in a throw-away society and this also holds true for the electric motor industry. The replacement motor horsepower rating on NEMA (National Electric Manufacturers Association) frame motors gets higher and higher each year as the price for new motors decreases and the cost of repair labor increases. This is what makes the replacement option so appealing. You can often get a brand new motor for far less than the cost to repair your old motor.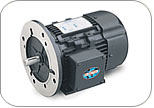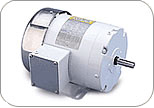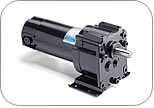 dahl-beck electric has been selling new equipment to our customers for a long time and we have the experience, resources and tools necessary to locate that "Hard-To-Find" motor. We do everything possible to meet the expectations of our customers and in many situations we can have a new motor in your hands by days end.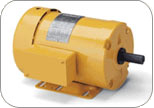 Here is a brief listing of some of the motor types and manufacturers we represent:
Electric Motors (AC)
All HP, RPM, Frames & Voltages
A.O. Smith, Baldor, G.E., Leeson, Lincoln, Marathon, Reliance, Siemens, Sterling, Toshiba, US Electrical
Electric Motors (DC)
All HP, RPM, Frames & Voltages
A.O. Smith, Baldor, G.E., Leeson, Lincoln, Marathon, Reliance, Siemens, Sterling, Toshiba, US Electrical
Variable Frequency Drives (VFD)