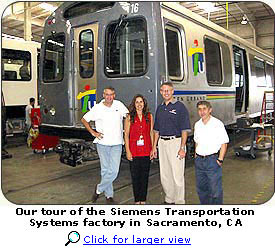 Light Rail/Traction Motor Services Much of our focus throughout the past couple of decades has been the build up of our Light Rail/Traction Motor Division. We began this division in an effort to better service the light rail municipalities around the country. These companies had complained bitterly about poor technical support from their vendors and a repaired product whose longevity was mediocre at best. These municipalities needed a company that could get the job done and dahl-beck electric was up to the challenge. We sent many of our technicians to Spain and Germany to receive factory training, then spent countless hours working with their engineers redesigning specific attributes of these DC motors in an effort to improve reliability.
We are the only repair facility in the United States to have received this training and the only shop that has access to factory OEM rewinding kits and replacement parts. A lot of resources were also exhausted trying to find the specialized equipment necessary to do the job right. We feel this equipment truly helps set us apart from the competition. When this equipment is operated by our experienced journeymen the quality of work is exceptional.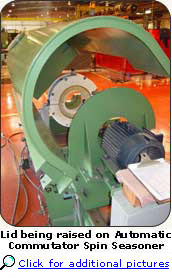 Here is a brief description of the equipment we use and its function.